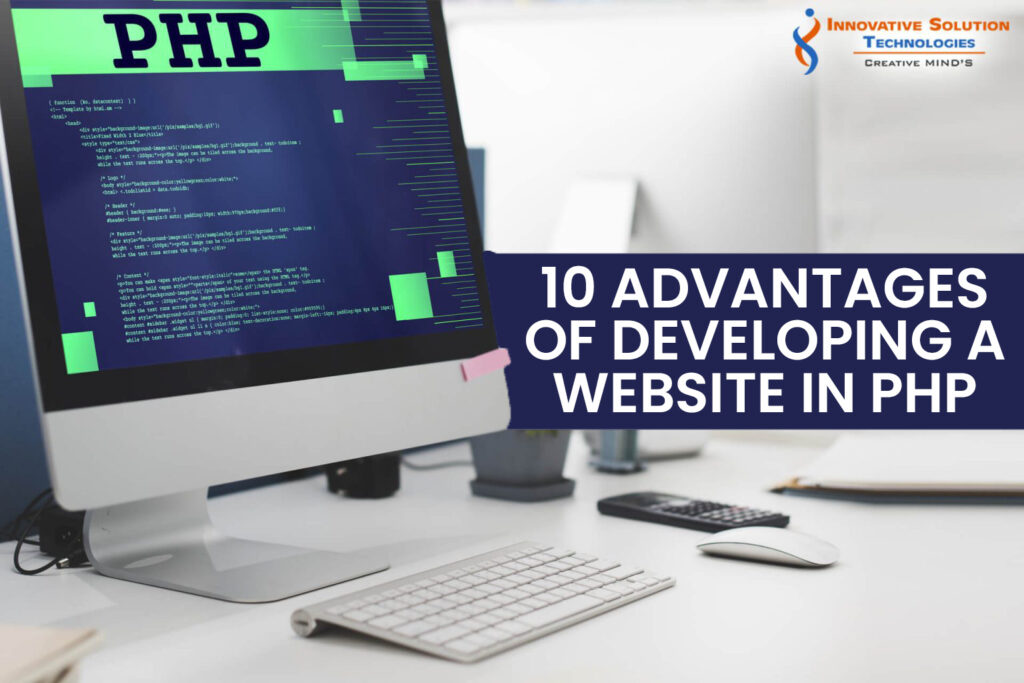 Making a choice when it comes to programming languages may be challenging. There are several options available in the sector. There are numerous technologies available on the market for building a website, however, the majority of website developers utilize PHP. As a result, the number of PHP web development companies has increased significantly. PHP should be the best if ease, increases in productivity, and cost are the most essential considerations. Let's discuss more in deep about how PHP helps you in developing a website.
Open Source:
PHP comprises or uses a variety of free and open-source modules in its source distribution or in PHP binary builds. PHP is basically an Internet-aware platform with built-in modules for interacting with FTP servers and a variety of database servers, such as PostgreSQL, MySQL, Microsoft SQL Server, SQLite, and several others.
The code of an open-source project is open to the public and may be shared and updated by a team of people, according to open-source software. For the mutual advantage of the system and PHP website development, open-source initiatives promote good ethics of collaboration, partnership, and accessibility.PHP web development companies are compelled to add new features and guarantee that existing ones work correctly because of their dedication to society. As a result, prominent open-source projects are frequently at the forefront of technological development.
Low Cost:
We can save large sums of money in license costs because it is an open-source and unrestricted programming language.PHP website development always offers excellent performance at a low cost, making it ideal for developing dynamic websites. PHP coding is simple to learn and understand. PHP is a powerful and versatile programming language. It is simple to modify everything on the site after or during the development cycle. It is compatible with nearly all operating systems, including Windows, Unix, and Linux. PHP website development is cost-effective for small organizations and sectors that do not demand a secure system.
Convenient Database:
PHP has a programming environment that can quickly bind to a database, and this is connectivity that may be regarded fairly protected. With PHP, there is a built-in framework that makes connecting to databases incredibly straightforward and uncomplicated. Any difficulties that individuals may have will most likely be solved by PHP and the dataset that it contains. At some time, the scope of a project is likely to alter. Because of PHP's fluid aspect, it is easy to apply them at any development stage and without wasting time. Not to forget that it cuts down on the time it takes to connect to database management systems in the most efficient method possible.
Very Versatile:
PHP's dynamic capabilities are two of its strongest features. PHP code runs on all major operating systems, including Windows, Unix, Linux, and so on. It serves the majority of servers as well as a larger number of databases.
Businesses may get a strategic benefit by using PHP. It allows organizations to experience multifunction, quick adjustments, and customization without incurring additional expenditures due to its limitless features. Solid features, user-friendly navigation, and simple compatibility make it an even more appealing PHP site. You can certainly reduce rivalry to a significant amount with PHP website development.
Maintenance and support:
PHP website development is mostly used to guarantee that the web application's support and enhancement are completed swiftly and effectively. Because so many people use PHP, a big community has emerged, always willing to assist if you get confused. You may simply receive help if you are a part of any club or forum. With the aid of PHP's controller model view infrastructure, there is little doubt that the PHP framework will make operation and deployment a delight.
Security:
According to some statistics, around 50,000 websites are attacked nearly every day. The necessity of website security is continuously rising as the numbers continue to rise. It is critical to be safe in the internet world in order to safeguard your site and the information it now stores.
PHP website development provides great security, ensuring that your website is safe from harmful assaults or cybercriminals. A website built with the PHP programming language is generally secure. You do not need to spend a fortune on the safety and security of your site as a company manager. It features a security layer that protects against viruses and attacks, making it one of the safest ways to create websites and online apps.
Excellent Hosting Possibilities:
A decent web hosting package may help protect your data from hackers and viruses while also providing strong protection options. Hosting companies also safeguard the information you save on their servers. It offers server recoveries in the event of a disaster. Because of its flexibility, PHP is a preferred web hosting choice for most hosting companies. In the site hosting services, any reputable web hosting company supports PHP. PHP website development service is usually included as part of a hosting package, whether it's a free web host plan or a low-cost shared plan with limitless resources and a complimentary web address.
Dynamic language:
PHP, despite some of the more classic front-end programming languages, offers a lot of capabilities. Functionality, easy adjustments, adaptations, easy navigation, strong architecture, adaptable interfacing, and many more advantages come with PHP.
PHP's features are assets in today's dynamic environment, and it's difficult to avoid them. If you want to create a website that attracts everyone's attention, you may easily look for skilled PHP web development companies. In the past few years, personalization has been the catchphrase. No one loves a templated form, whether it's in an inbox or a publication. The addition of a personal touch boosts involvement. This is exactly what PHP does. PHP website development allows for easy customization. Its many extensions aid in the expansion and revision of the website's present functionality.
Time-saving:
PHP is a semi-object-oriented programming language. It enables the reusability of code. In the design phase, reusable PHP modules save a lot of time and work. There are several PHP website development frameworks available, such as WordPress. Each one has its own set of features and allows for rapid and secure growth in specialized sectors. PHP was created with the intention of speeding up the development of diverse online applications.
Because PHP website development utilizes its own storage, the server's burden and startup time are decreased automatically, resulting in quicker processing speeds. As a result, it cuts down on production time for online programs like online shopping and Inventory management system.
Developer Friendly:
PHP's modules provide unrivaled capability in contrast to any other website software program and have been made accessible by a large number of PHP web development companies who have gathered a huge number of open-source software from all over the web. PHP's compatibility for a wide range of databases is one of its greatest and most important characteristics.
When utilizing PHP, developers don't have to stress about inserting codes in the correct location because they are placed within tags. PHP, in comparison to other scripting languages, gives the website programmer more power. Long, complex scripts slow down other programming languages, but this isn't the case with PHP website development. Only a few scripts are required.
To summarize, if you are a company or an entrepreneur looking for the best software platform to build your website from the start, choose PHP. As previously stated, PHP's versatile functionality and effectiveness over time and money, help you in the best way and assists you in multiple ways to build a proper website. There are lots of PHP web development companies in India, choose the best one and start working on your dream website.